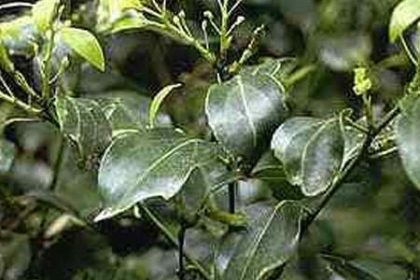 You might know being my first blog, I`d pick one of the most controversial oils to write about. But since I sell and use both oils I`m often asked the difference of the two. So what is the difference between

Rav

INT

sara

 Cinnamomum camphora verses 

Rav

EN

sara 

aromatic?
Is it possible to be the same in so many ways, but come from different trees, that thrive in the same region? The two oils come from the same Lauraceae family, both come from the same regions of Madagascar. 
Both are steam distilled, from leaves creating a slightly yellow or colorless oil. both hold unique characteristics, but are not the same, even though from the same plant that yields various camphor oils and crystals. They have totally different scents and constitutions of chemical breakdowns. They work a lot of the same issues.
Both oils have the actions of  Anti-viral, anti-inflammatory, antibacterial, anti-infectious, antiseptic, 
anti-fungal, anti-microbial, analgesic, anti-spasmodic, anti-stress, anti-depressant, expectorant properties, and immune stimulants
This has been quite a challenge for me, with all the research I`ve gotten so confused myself. 
so let`s start with;
Ravintsara distilled from the leaves of Cinnamomum camphora (camphor tree), known as Ho Leaf. "The oil that heals"  contains high levels of 1,8 cineole, pronounced; ( sin`e-ol ), has a sharp camphorours eucalyptus-like scent. For those of you that don`t know what 1,8 cineole is, meaning Eucalyptol very similar to Eucalyptus. A plant chemical stimulant obtained from the volatile oil of ( cajeputol) or other as many eucalyptol camphor oils. Essential oils high in 1,8 cineole must be avoided with children under 5 years of age, and caution on children between ages 5-10, especially with breathing problems, so use wisely. Even though Ravintsara is very helpful with asthmatic, still use caution due to the high content of camphor.  Can be used in a blend of both Ravintsara and Ravensara in a diffuser.  The uses for Ravintsara are as follows, most generally in a combination of other oils and carriers to make a blend.
Being high in 1,8 cineole makes it very supportive for respiratory and decongestant, very similar to Eucalyptus. Ravintsara is very useful in an inhaler blend for, colds and difficulties in breathing. Helps as an expectorant, ( airway passages to treat coughs) and febrifuge meaning ( to cool fevers), rhinopharyngitis (inflammation of the mucous membrane, of nose and pharynx) known as the common cold, starts as sore throat and sometimes a moderate fever, Ravintsara helps to clears lung congestion. The actions of Anti-inflammatory, Anti-viral, Anti-bacterial, Anti-infectious, Anti-septic, Anti-fungal properties make it very useful for remedy`s of colds, flu, bronchitis sinus, allergies and immune boosting properties. Much like Lavender as being universal. For young children, be sure to diffuse 1,8 cineole rich oils away from their faces. Milder oils would be Cedarwood (Juniperus virginiana), Cedrus atlantica, Black Spruce, or White Fir.
 Being a strong  Anti-spasmodic, and Analgesic when applied topically can numb the peripheral nerve endings  Making it very good for muscle spasms, sore muscles, arthritis pain, helps to stimulate circulation in cold stiff limbs.
 Ravintsara has been used for many kinds of skin infections, with the strong anti-viral and antiseptic properties it makes it very useful for shingles (herpes zoster). Making a blend of Ravintsara (Cinnamomum camphora) and Tamanu oil (Calophyllum) that amplifies the effect, stimulating and regenerating the tissues, and reducing the pain. I use these two in my Anti-Viral Spray, and Poison Ivy Spray. Also helps with Herpes Simplex (cold sores). 
  Kurt Schnaubelt, PhD. in his book The Healing Intelligence of Essential Oils, "Ravintsara reduces physical and mental asthenia" ( Weakness. Lack of energy and muscle strength)."will help you make decisions and regain self-confidence, promotes positive thinking and helpful cognitive performances, focus and soothe worries away, it`s sedating, improving sleep quality and reduce anxiety". Schnaubelt says "it is the essence of choice for the treatment of influenza and shingles"
  Ravintsara pairs well:  with Eucalyptus and oils in the wood families, mint families, Black Pepper, Tea Tree, Frankincense, Basil, and citrus families.
Ravensara aromatica pronounced Raw-ven-sawr-a. Distilled from the leaves of a large fragrant evergreen tree in the Lauraceae family in Madagascar. The scent is sweet spicy, licorice, herbal and earthy, sometimes referred to as a clove nutmeg. Ravensara has a softer aroma without the camphor scent. . Ravensara contains high levels in limonene, (anti-inflammatory, anti-bacterial ) helps to speed the healing of wounds, Methyl chavicol, (suspected carcinogen), so could cause skin irritation (monoterpenes that support immune response), Anti-inflammatory and analgesic content this lends itself to the idea that there may be chemotypes similar to Ravintsara. Even though some use it for shingles also. So may be used in many of the same ways as Ravintsara. Even though Ravensara has very little 1,8 cineole, it still will work for respiratory issues. Many Madagascar natives think of it as a cure-all, more individuals are beginning to use Ravensara.
  Ravensara pairs well with Black pepper, Cedarwood, Cinnamon leaf, Chamomile, Citronella, Cypress, Eucalyptus, Fir Needle, Ginger, Juniper Berry, Lavender, Peppermint, Rosemary, and Tea Tree
  So in a nut shell!  In all my confusion and research, it`s been said both oils are safe for children, generally considered a safe (non-toxic and non-irritant) oil although avoid both oils during pregnancy and nursing.
Both are different in chemistry makeup, but both can be used generally the same way.
I`ve read where some companies have to change the name of Ravensara to Ravintsara!
References:
Kurt Schnaubelt – Medical Aromatherapy
Kurt Schnaubelt – The Healing Intelligence of Essential Oils
Julia Lawless – The Complete Aromatherapy & Essential Oils
Materia Aromatica
Aromahead Institutes
New York Institute of Aromatic Studies